After swimming 50.6 miles from New Buffalo, Michigan to Chicago, Illinois, Darren Wendell raised about $12,000 to fund two wells in Africa. We talk with Wendell on Chicago Tonight at 7:00 pm about his fundraising efforts and his two-day swim.
To view a slideshow of his swim, click on the image below.
In 2008, Wendell began work on Active:Water, a group that seeks to inform others about safe drinking water needs and bring clean water to areas around the world. According to Active:Water, 884 million people, or roughly 1 out of 8 persons, lack access to safe drinking water, nearly 2/3 of which must live off of wages of less than $2 a day.
Active:Water has raised money and awareness through a series of athletic achievements, the latest of which is co-founder and Executive Director Wendell's swim from New Buffalo to Chicago.
In the following video, Wendell walks into the water as he begins the swim in New Buffalo.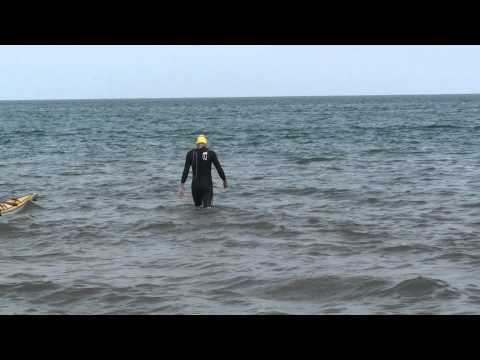 Wendell planned to cover 42.1 miles in about 30 hours during his Swim to Chicago campaign. His goal was to raise money to build two wells in Zambia, at $4,500 each.
Although not a competitive swimmer, Wendell trained for months, and began the swim last Friday. After 36 hours and 50.6 miles, his support team had to pull him out of the water at a break wall a few hundred yards from shore.
Originally, Wendell intended to stop swimming at Oak Street Beach. However, increased boat traffic due to Lollapalooza forced Wendell to re-route to Navy Pier. Nevertheless, Wendell managed to raise over $12,000, and did complete his goal of swimming from New Buffalo to Chicago.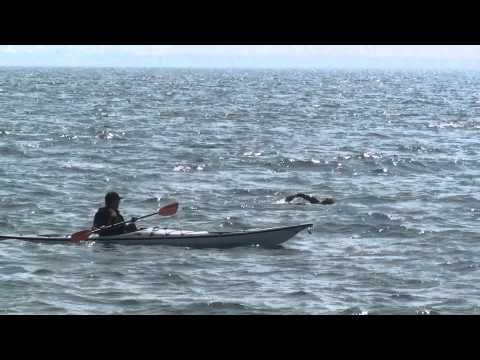 After the swim, Wendell had a short stay at Northwestern Memorial Hospital. He was treated for hypoglycemia, hypothermia, dehydration and wet suit burns. Wendell also suffered from sleep deprivation.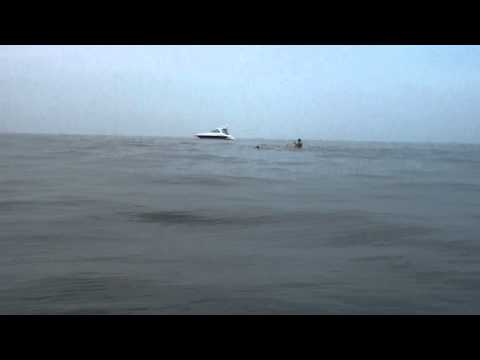 Although certainly the first time Wendell has swum so far and in such difficult conditions, he is no stranger to feats of athletic endurance. He has walked 4,400 miles of the U.S. to raise money for The Earth Expedition, another global charity he founded.
To learn more about Wendell, click here.
To see more videos of his journey, click here.