The University of Chicago and Argonne National Laboratory have collaborated to create sophisticated brain modeling technology to unravel the mysteries of epilepsy. Jay Shefsky has the story on Chicago Tonight at 7:00 pm, in this month's edition of Scientific Chicago.
Citizens United for Research in Epilepsy (CURE) is a nonprofit organization dedicated to finding a cure for epilepsy by raising funds for research and by increasing awareness of the disease. Susan Axelrod, wife of political consultant David Axelrod, founded CURE after their daughter Lauren was diagnosed with epilepsy as an infant.
Epilepsy Facts
Epilepsy is as common as breast cancer and claims more lives each year. Approximately 3 million Americans and 50 million people worldwide currently live with epilepsy. Each year, 200,000 people are diagnosed and an estimated 60,000 die of seizures and related causes.
More than 40 percent of patients continue to have seizures despite available treatments and many of those who obtain seizure control have side effects that are debilitating.
Sixty percent of children with epilepsy face a life of severe cognitive deficits and brain damage leading to a lifetime of illness, disability, and dependency. Sudden Unexplained Death in Epilepsy (SUDEP) accounts for 34 percent of all sudden deaths in children.
Epilepsy can develop at any age, but the highest incidence rates are reported in children and in the aging population as a result of stroke, brain tumor and Alzheimer's disease. Recurring seizures are a significant burden for people living with autism, cerebral palsy, mental retardation and traumatic brain injury.
Epilepsy cost the United States approximately $15.5 billion each year. The indirect costs associated with uncontrolled seizures are seven times higher than that of the average for all chronic diseases.
Epilepsy research is significantly underfunded from three major sources: the pharmaceutical industry, government and private foundations. Per researcher, funding for epilepsy lags average funding for all diseases by nearly 50 percent.
For many soldiers suffering traumatic brain injury on the battlefield, epilepsy will be a long-term consequence; 53 percent of Vietnam War veterans with penetrating head injury developed epilepsy.
Source: CURE
The following are two personal stories from the families of children with epilepsy.
Stacy's Story
For the rest of our lives, we will never forget February 2, 1999. It's a day that forever changed our lives.

While getting ready for work that morning, we heard Stacy cry out. We went to her crib and found her limp and moaning. Thinking she was getting sick, we gave her Tylenol and put her back to bed. Hours later, we began to learn what was really happening. About noon that day at work, we received a call that Stacy was being rushed to the emergency room. The paramedics said she was having a seizure. By the time we arrived at the ER, Stacy was on a breathing machine and fighting for her life. This seizure (her 2nd of the day, we now realize) lasted 45 minutes. Stacy was 7 months old.

For the next 4 days, we didn't leave Stacy's side. We finally left her for an hour to go buy a baby video monitor so we could hear and see her at night. When we arrived home, we were confused. A neighbor was sitting in the house with our other daughter, Cameron, and Stacy was gone. We were absolutely stunned to learn that Stacy had had another seizure and was again rushed to the ER. We will always remember running into the ER and crying like we've never cried before. It was another long seizure, again, 45 minutes.

Unless you've lived it, it's very hard to explain how long one minute, let alone 45, feels while you stand there surrounded by doctors and nurses, watching your child seize. Later that night, Stacy started the first of many, many epilepsy medicines.

Looking back today, we're not sure we could ever have imagined the next 11 years and the difficult road Stacy has had to endure. Thank goodness we didn't know then what we know now.

Since February of 1999, Stacy has had over a thousand seizures, sometimes over a hundred in a day. We've tried over a dozen medications, two surgeries, a special diet, a PET scan, numerous MRIs, CAT scans, and extended around-the-clock EEGs. Each time, we looked for relief, seeking some kind of answer. It was so incredibly frustrating to hear, time after time, the top doctors in their field tell us Stacy's tests were "normal".

Seeking some kind of help for her devastating seizures, we've tried dozens of medications. Unfortunately, most of them created new and different seizures or unlivable side effects.

Throughout her young life, Stacy has experienced many types of seizures. She has grand mal seizures, where her entire body shakes. She's had partial complex seizures affecting only part of her body sometimes progressing to her entire body. She's had absence seizures where she simply stares into space or her eyes roll to one side. She's had myclonic jerks where her body jerks quickly and abruptly for 1-2 seconds. And no matter how many or what kind we see her experience, each one saddens us. Ask any parent, you never get used to watching your child experience a seizure.

Today, Stacy still suffers at least one seizure a week. It's typically a grand mal seizure (at night, while sleeping) that lasts about 1 minute.

The thousands of seizures she's endured have had a lasting effect on Stacy's brain. Stacy is twelve years old; developmentally she is equivalent to a three year old. What's most significant is her cognitive development has almost stagnated since she was three. New skills come at a painstakenly slow pace. She can't read or write. She doesn't know her colors. She needs assistance with most daily life skills. As difficult as it is to watch the physical symptoms of her seizures, by far, the biggest impact has been the permanent damage to her brain.

In August of 2007, Stacy was diagnosed with Dravet Syndrome, a progressive epilepsy syndrome defined by severe and uncontrolled seizures, significant development delay, progressive development issues and generally a shorter life span. Because no medications in the US have helped Stacy, we are now trying medicines from France and Canada, searching for answers.

If and when you meet Stacy, you'd never know the struggles she's endured. She is the most happy-go-lucky child. Her beautiful blue eyes and her wonderful, infectious smile will melt your heart. She loves to play ball (though she struggles to catch it), watch her favorite Brio train go round and round the track, be pushed as high as possible on the swing, and simply hold your hand and go for a walk.

Because Stacy has shown us so much strength and endurance it has made us push for better solutions for all children with epilepsy. We hope and pray that one day, no child will ever need to endure what our little girl has had and will continue to endure. It is her example that has set our determination. We will never give up. And our work will not be done until we have helped find a cure for epilepsy!

Written by Bob and Kathy, Stacy's parents.
Adam's Story

As Adam napped peacefully after a trip to the doctor for a low fever, I went for a run, unaware of how our lives were about to change. When I returned, I heard my husband's frantic voice say to the dispatcher, "Ok, he's breathing now." That was Adam's first seizure.

A week later, he had another seizure. He was diagnosed with epilepsy that day. The good news, we were told, was that most cases of epilepsy were controlled with medication.

After several attempts to control his seizures with medications, Adam actually enjoyed 14 months with no seizures. We thought we had it licked! He was attending school and reciting "The Three Little Pigs" in French. Then the seizures returned. We were devastated. Since then Adam has endured more than any parent wants to see his or her child go through. The combination of countless seizures and the side effects of medications has had a profound impact on his life.

With age, developmental delays have become more apparent. While his peers delve into reading, overnights and organized sports, we are off to therapy to work on cognitive, physical and social skills. We try to maximize his good days and celebrate his every success. It is music to our ears to hear him exclaim, "I did it by myself!"

Adam amazes us with his resilience and cheerfulness. He's a delightful child with an infectious laugh and a smile that lights up a room.
As parents, we grieve the loss of the dreams we had for Adam, but he keeps us redefining hope. We hope for seizure-free days and a life for our son without the side effects of treatments. We hope for a cure.

Sara, Adam's mom
In CURE's 2011 annual video below, family members of epilepsy sufferers share their stories on how they have been impacted by the disease.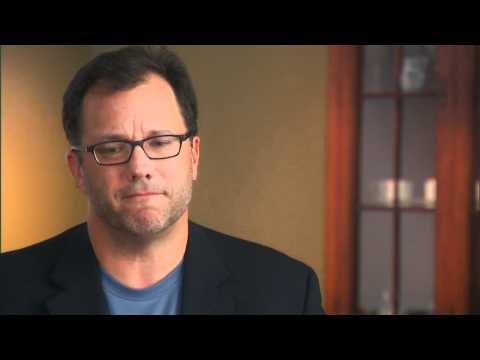 For more information on epilepsy, please visit the links below.
Has your family been impacted by epilepsy? Please post your comments below.