It was a cold, rainy afternoon at Icahn Stadium in New York – hardly ideal conditions for running. Fifteen high school athletes toed the line at the Adidas Dream Mile, getting ready to take on the most historic barrier in running: the four-minute mile. Only one individual, however, would earn the adulation of the crowd coming down the home stretch.
"One of the great high school runners in American history!" shouted the announcer. "Putting his stamp on this-Osher now moving into third-Verzbicas! Sub four minutes! Lukas Verzbicas does it!"
Less than a month ago, former Sandburg High School runner Lukas Verzbicas joined a short list of American athletes to run a sub four-minute mile while still in high school. He's the only Illinois high schooler to have ever done it.
But on this afternoon away from the track, Lukas is just out doing some easy hill training, the hard work having come earlier in the day at the pool.
"I feel a little sluggish from swimming," he laughs.
The smile evaporates as soon as he gets to work and flies up a gravelly hill.
Lukas has been immersed in track and field since he was a child in his native Lithuania. You might say running is in his blood; his mother was a national record holder in the 3,000 meter run, and his stepfather coaches elite level decathletes.
"I think I grew up on the track," said Lukas. "Every day I would be brought to practice. I was a little 5-month old baby and I was on the track in a stroller with them all the time."
Lukas came to the United States when he was just 9 years old, and like many Lithuanian boys, he initially wanted to play basketball. But it wasn't long before his parents entered him in a local road race.
His first running experience wasn't exactly a success.
"I started out playing basketball. I was average, nothing special. And then my parents got me into a 5K road race once, and I did not do any training whatsoever," Lukas said. "I started out with the leaders, ran for two miles with the lead pack and collapsed after two miles.
Lukas has come a long way since that first race.
He has claimed many awards and broken numerous records during his high school career. This year, the Chicago Tribune named Lukas its "Illinois High School Athlete of the Year." He has never lost a high school cross country race, and in a three month stretch this past year, Lukas won five national titles.
Just 18 years old, Lukas has already been in the spotlight for years. He says he uses all the attention as motivation.
"It's a lot of pressure, but I think I use it in a way, as I said, I thrive off it," he said.
Lukas credits his father for keeping him grounded even in the face of tremendous success.
"He always tries not to give me too big of a head and really tries to level me down to the ground," said Lukas. "Whenever I achieve something, he says, 'Yeah, you did a good job, but now we have bigger and better things to worry about.'"
Lukas plans to attend the University of Oregon in the fall, the home of great runners past and present, like Steve Prefontaine and Galen Rupp. It will be the first time Lukas will be coached by someone other than his parents.
"They said 'OK, we're done with you, we did everything we possibly could, and it's…they like to say that I'm [their] problem now," Lukas laughed. "We'll see."
Lukas, who is also an accomplished triathlete, says that he'll be focusing primarily on running while at Oregon.
But before then, he'll be heading to Beijing to compete in the World Triathlon Championships, in an attempt to win a medal for his close friend and fellow triathlete, Kevin McDowell, who was diagnosed with Hodgkin's lymphoma and can't participate.
"He really deserves to win after all that he's been through," said Lukas. "We made a decision that I would come back this one last season and race for him, and hopefully win him a medal."
After collapsing in his first race, Lukas's father gave him some advice that has stuck with him ever since:
"Always finish a race, never give up. Even if you finish in last place, just always finish," said Lukas. "[Listening to his advice] has been working out pretty well."
Check out videos of Lukas in action below:
The following video shows Lukas Verzbicas breaking the record of four minutes in the mile at the 2011 Adidas Grand Prix. He became only the fifth high schooler in American history and the first high schooler from Illinois to break the historic barrier, which scientists at one time claimed to be impossible.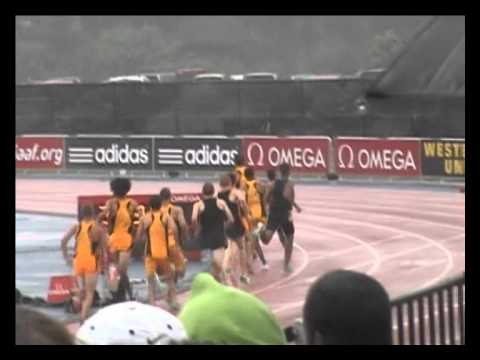 In the following video, Lukas Verzbicas won the 2010 Footlocker National Championships in San Diego, California. In doing so, he became only the third individual to win in consecutive years.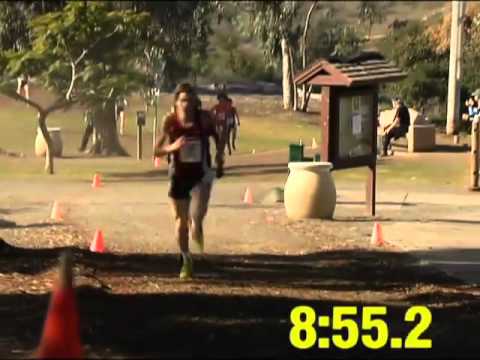 The video below shows Lukas Verzbicas winning the 5,000 meter run at the 2011 New Balance Indoor Nationals. He would also go on to win the two mile and mile, an unprecedented feat.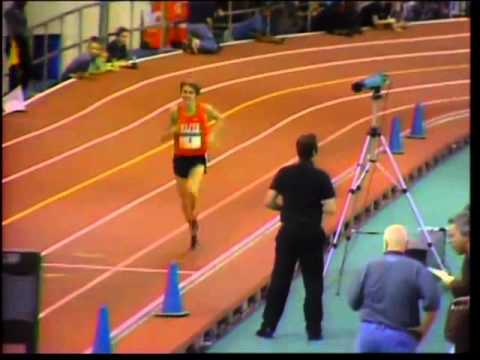 Mahmoud Bahrani contributed to this report.